Pfizer suffers setback in ENBREL battle of patent infringement claim
2020-11-23 9:30:16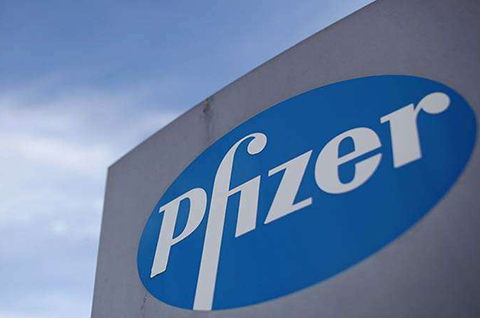 Pfizer suffered a setback last week in its Australian battle to protect ENBREL (etanercept), when its preliminary discovery application against Sandoz was dismissed by Justice Burley in the Federal Court. The reasons for the dismissal are not yet public, subject to the parties seeking suppression orders over any confidential information contained in them, but are likely to be released in coming days.

ENBREL is Pfizer's blockbuster autoimmune disorder therapy, used to treat various chronic diseases including rheumatoid arthritis. Commercially available in Australia since 2003, ENBREL was the only etanercept product registered on the Australian Register of Therapeutic Goods until 2016 when Samsung Bioepis registered BRENZYS, followed by Sandoz's registration of ERELZI in 2017.

Given ENBREL's success it is not surprising that patents covering the product are also being litigated elsewhere. In the United States, where Amgen holds the patent rights, ENBREL is its top selling product. The US Federal Appeal Court recently issued its judgment upholding the validity of the ENBREL patents and restraining Sandoz from entering the market there. Amgen has also filed proceedings against Samsung Bioepis in the US, where Samsung's ETICOVO is not yet on the market pending the outcome of that litigation.

In Australia, Pfizer launched its preliminary discovery application against Sandoz in November 2019, after winning a similar application against Samsung Bioepis in late 2017. In the Samsung case, Pfizer sought discovery of documents submitted to the Therapeutic Goods Administration in order to ascertain whether BRENZYS infringed three patents covering methods of producing polypeptides and/or proteins in the upstream bioprocessing phase.

The relevant Australian rules provide that preliminary discovery can be sought before a substantive proceeding is commenced, for discovery of documents directly relevant to the question of whether the applicant has a right to obtain relief from the Court. It is necessary to show that the applicant reasonably believes that they may have a right to such relief and that, after making reasonable inquiries, does not have sufficient information to decide whether to start a proceeding to obtain that relief. The Court has a discretion as to whether it makes a preliminary discovery order.

The key issue in the Samsung case was whether Pfizer had the requisite belief that it may have a right to obtain substantive relief; that is, in this case, a belief that Samsung was infringing its patents. The parties filed extensive affidavit evidence, including from experts on this topic. Pfizer advanced six contentions which it argued supported its reasonable belief, including the fact that BRENZYS had been registered on the basis of its biosimilarity with ENBREL, that specific characteristics of BRENZYS were similar to ENBREL, in particular it had similar glycosylation profiles, and that since ENBREL fell within the scope of the relevant patent claims, so must BRENZYS. Considering these arguments in detail, and noting that he had not had the benefit of cross examination of the witnesses, Justice Burley ultimately found that he was not convinced that there was a "reasonable basis" for Pfizer's belief of patent infringement, as opposed to a mere suspicion (see Pfizer Ireland Pharmaceuticals v Samsung Bioepis AU Pty Ltd [2017] FCA 285). However, an appeal by Pfizer to the Full Federal Court was upheld (see Pfizer Ireland Pharmaceuticals v Samsung Bioepis AU Pty Ltd [2017] FCFCA 193). The Full Court emphasized that the inquiry was not to determine the dispute between the experts, or who was more persuasive, but rather whether Pfizer had a reasonable basis for a belief that it may have a right to obtain relief. Noting the very substantial evidence filed on the application, Allsop CJ emphasised that "these are summary applications not mini-trials". The High Court subsequently refused special leave for a further appeal. After the matter was remitted to the primary judge to determine the final form of orders, those orders were made in May 2019 and the proceeding still continues after orders were made earlier this year for any application for further discovery to be filed.

In light of the more generous approach to preliminary discovery applied by the Full Court in the Samsung case, it will be interesting to see the reasons for Justice Burley's decision in the Sandoz case. It certainly seems plausible that another appeal to the Full Court is on the horizon. More generally, we expect to see more preliminary discovery applications in patent disputes in years to come, given the increasing significance in Australia (as elsewhere) of biosimilar patent litigation. In that sphere, patents covering manufacturing processes are likely to assume greater importance in light of the additional complexities at play in claiming active biological molecules per se, and the significance of specific manufacturing processes in the production of biologics. Given the likely lack of available information as to a competitor's manufacturing processes, preliminary discovery may be an essential weapon in many such cases. It also remains to be seen whether we will see more applications to be released from the general undertaking only to use information obtained in an Australian proceeding for the purpose of that proceeding, in order to allow, for example, preliminary discovery obtained in Australia at an early stage to be used for the purpose of corresponding US proceedings.

We look forward to providing a further update when the judgment is released in this case.